AUTHOR : Martin
PUBLISHED : 2005-08-12 21:40:47
Officiel lancering af GeForce 7800 GT fra Nvidia
Nyt grafikkort i GeForce 7 serien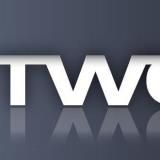 SINGAPORE — AUGUST 12, 2005 — NVIDIA Corporation (Nasdaq: NVDA), a worldwide leader in graphics and digital media processing, today introduced and announced immediate availability of the Company's new NVIDIA GeForce 7800 GT graphics processing unit (GPU). Based on the award-winning GeForce 7800 GTX architecture, this new GPU brings support for next-generation gaming technologies — including Shader Model 3.0, high-dynamic range (HDR) lighting, and NVIDIA Scalable Link Interface (SLI) multi-GPU technology — to lower price points. "GeForce 7-based products have won over 50 awards and industry experts have praised NVIDIA for pioneering Shader Model 3.0, HDR lighting, and SLI technology — validating the GeForce 7 architecture as the must-have graphics technology for today and tomorrow's PC gaming," stated Ujesh Desai, general manager of desktop GPUs at NVIDIA. "By leveraging this highly scalable architecture, we are able to bring these new features to new price points and reach a wider audience."

NVIDIA GeForce 7800 GT GPU-based graphics cards are available immediately for a suggested retail price of $449 from the world's leading add-in card makers, including: Albatron, Aopen Inc., ASUS Computer International, Biostar, BFG Technologies, Inc., Chaintech Computer Co. Ltd., Citygate/Triple D, Elsa, Epsco, Evertop, eVGA.com Corporation, Gainward Co. Ltd., Galaxy, Geniman, GIGABYTE Technology Co., Ltd., Innovision, Leadtek Research Inc., MICRO-STAR International Co., Ltd., MSI Computer Corporation, Palit Microsystems, Inc., PNY Technologies, Inc., Point of View, Restech, Sigmacom, Sparkle Computer Co. Ltd., and XFX. GeForce 7800 GT-based add-in cards are available today from major online retailers worldwide and are also powering systems from over 50 of the world's leading systems builders.

The GeForce 7 Series, including the GeForce 7800 GT, will be featured at QuakeCon, which is being held August 11-14 at the Gaylord Texan Resort and Convention Center in Grapevine, Texas. For more information on these new products, please visit www.nvidia.com. For a complete list of e-tailers with immediate availability of GeForce 7800 GT based add-in cards and system builders with GeForce 7800 GT-powered systems, please visit www.nvidia.com/BuyGeForce7800GT.

About the GeForce 7800 GTX GPU
Announced earlier today, the NVIDIA GeForce 7800 GTX GPU represents a culmination of groundbreaking visual effects technologies, including support for NVIDIA SLI™ technology, NVIDIA PureVideo™ technology, Microsoft® DirectX® 9.0 Shader Model 3.0, advanced antialiasing algorithms, and much more. In addition, an all new NVIDIA CineFX™ 4.0 engine delivers unparalleled horsepower with twice the floating point shading power of the previous generation products. Raising the bar for performance, visual effects, image quality, and video functionality, the GeForce 7800 GTX GPUs power an extreme PC experience. For details on where to buy GeForce 7800 GTX-based graphics cards and systems, visit the NVIDIA Web site at http://www.nvidia.com/page/7800_partners.html.